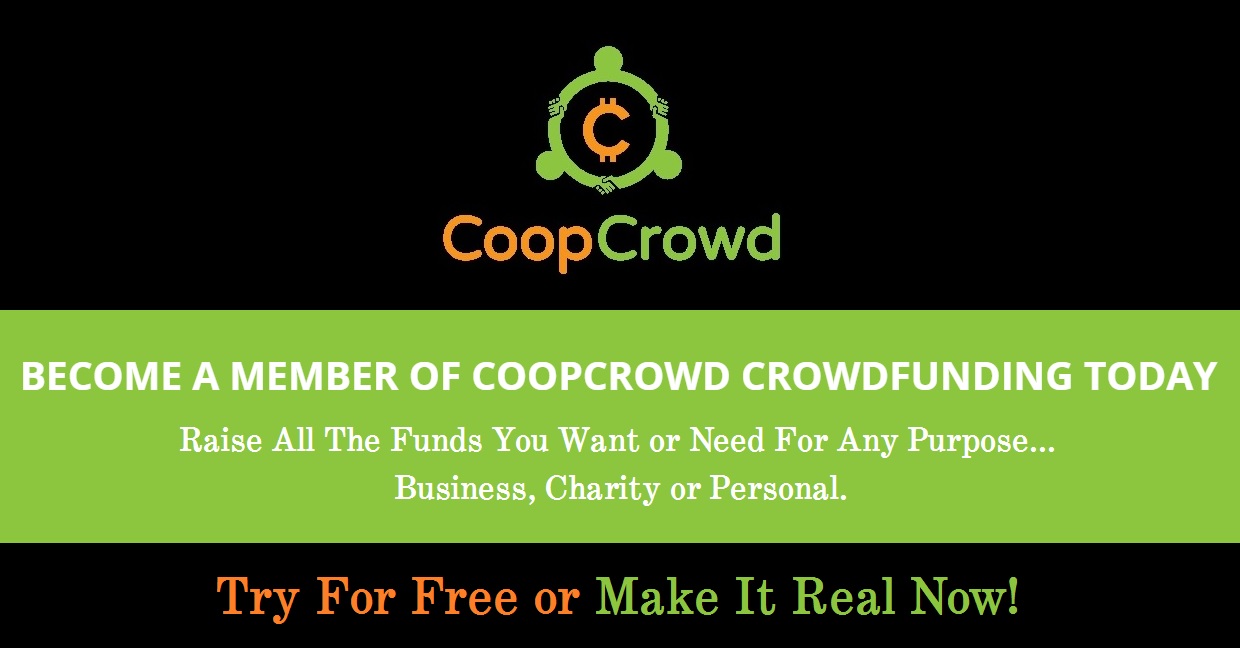 Imagine A World Where We Help You,
You Help Them And Together
We Provide Funds For Everyone! 
Raise Funds Now…Cooperatively!
CoopCrowd is the first and only cooperative crowdfunding system
where you can raise all the funds you need or want for any purpose!
 We Will PROVE FOR FREE How Our System Works In 3 Simple Doable Steps!
You can actually see how your funds accumulate…

If you seriously want to make money, join now and…
 

Make It Real!

Watch this video to see just how you can
become a Multimillionaire with CoopCrowd!
What Is The Secret To Become A Millionaire?
As Bill Britt says you show the plan to as many as it takes to find the few
who are serious and have the Vision to do what it takes to succeed.
I AM SERIOUS! ARE YOU SERIOUS?
Have Questions? Contact 
Sheryl Hanna
vegasshanna@gmail.com
702-695-2615
Make It Real Now!