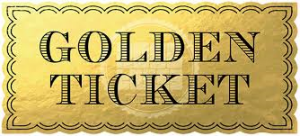 To Financial Independence!
Come discover how to gain control of your financial future
with our Membership and Rewards Program and gain access to
a University Level Education about Blockchain, Cryptocurrency,
MetaVerse, NFT's and so much more.
EARN WHILE YOU LEARN!
Join Our Zoom Meetings. Don't Come Alone, Bring Your Friends & Family.
Zoom Meetings 4 Times A Week

Sundays with VIP5 Roger Thomas
4pm PST/7pm EST
Zoom ID: 810 6452 4283
Passcode: PORCH
Mondays with VIP4 Sheryl Hanna & VIP5 Adelita White
5pm PST/8pm EST
Zoom ID: 385 267 2319
Passcode: vegas
Direct link: http://vegasshannazoom.com
Tuesdays with VIP5 Brenda Chunga aka Bitcoin Beautee
4pm PST/7pm EDT USA
Zoom ID: 294 466 8316
Zoom Passcode: 7788
Thursdays with VIP5 Roger Thomas
5pm PST/8pm EST
Zoom ID: 810 6452 4283
Passcode: PORCH
100% Of Active Members Receive Daily Rewards!
4 X Your Membership!
No Sponsoring Required!
If you are enjoying rewards you receive from credit cards, airlines, hotels, groceries, and gas, you will flip out over our Membership Program that gives 0.3% Daily Rewards that you can convert to Crypto or Cash 24/7/365.
Invited by Sheryl Hanna   702-695-2615