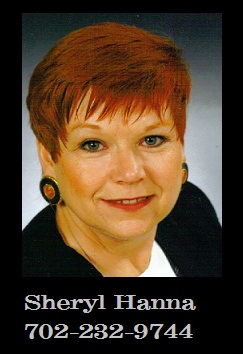 Website & Capture Page Use Instructions and Tips
OK, now you have your Website/Capture Pages all set up so what do you do now?
Your Personal Website is your professional showcase for all the programs you are working. You would share your Website with personal acquaintances to introduce all the programs that you are in and to give them a little personal history about yourself.  When you are asked what you do. Reply: "I show people how to earn money online and how to live the lifestyle they want."
1. First you want to make sure you have the URLs to each page saved in a folder or in your favorites with easy access when you need them.
2. Register yourself on each form from every page so you know what happens when your prospects fill out the contact form. And you will begin to get the messages so you know what information your prospects are getting with the follow up messages. If you see typos or incorrect information, please notify me and I will quickly fix it.
3. Get business cards with the URL Address of your website with all your contact information and give to everyone you meet. Tell them to take a look at what you do and if they have questions about any particular business to get back with you. 
You can order business cards at http://vistaprint.com
4. Some of your pages will have AR (autoresponder) forms to collect contacts information and when they fill out form they will begin immediately to get a series of a minimum of 7 messages spaced 2 days apart. If they gave you a phone number call them up to introduce yourself and see how you can help them. If there is not an AR form on a page, there will be a link directly to that specific opportunity.
5. Your Capture pages are for individual businesses and you will use these to advertise to the general public in email campaigns, traffic exchanges and other advertising sources for the particular business. All Capture pages will have either a Google Contact form or an AR (autoresponder) attached to it to collect information. Of course an AR is much better as it will send out 7 follow up messages to your prospects. A Google form will only collect information.
If you have down-line members that would like to have Personal Websites or Capture Pages, I would appreciate your referrals. Give them my web address and tell them to fill out form for the product they want to order and I will contact them. I appreciate your business and referrals.
http://buildingformyfuture.com
Have questions? Call me
Sheryl Hanna
702-232-9744
Other Useful Tips and Suggestions
Monitor Website…Be sure to visit your Website and Capture Pages regularly to ensure all is working correctly. Sometimes the wordpress plugins get deactivated if server is down for any time at all. You will need to contact me so I can check things out. This is not something that I will have time to check on regularly so you will need to monitor this and let me know and I will be able to fix immediately if anything is not displaying correctly.
Email…Whenever you need a new email because you can't use the same one for whatever reason, you do not have to create a whole new email account. If you use gmail there is an option to create extra email addresses just by adding an extension on your main account name…Example: my email is vegasshanna@gmail.com  I can create unlimited versions by adding + and they will all work and mail will be delivered to vegasshanna@gmail.com
vegasshanna+ggn@gmail.com
vegasshanna+O2worldwide@gmail.com
vegasshanna+freetv@gmail.com
Organize…Create folders for each business in you gmail account and save all company updates and important information pertaining to each business and it will be easy to look up information when you need it. Keep email clean so you don't miss any leads or important information. When you read an email put in folder if it is information you want to keep or delete it if you don't need it. It is so easy to neglect this and it is easy to miss important information when email is so full.
How to Create Folders…Log into your email and then click on the folder icon. Scroll down and click on Create New, enter the name for the folder and then click Create. You can create all the folders you want and need in a matter of minutes. You do not have to wait for an email to transfer to create the folder so get this done ahead of time for all business needs. Suggestions fro folders…


1. Folder for each business or entity




2. 2014 Expenses/Receipts




3. 2014 Income




4. Advertising Info




5. Online Payment Processors




6. Leads…when creating a leads folder nestle it under the main folder for the particular business the lead is for….example: You Have a Genesis folder and this is a Genesis lead you will create  new folder (GGN Lead) and select to nestle it under Genesis




7. Whatever you need to keep, create a folder
Save Email to Folder…Open email to read and if this is information you want to keep, click on folder icon and look for the folder you created for this business and as soon as you click the name the email will go into the folder.